For any kind offinancial needs, be it unforeseen medical expenses or home remodelling, personal loans act as a reliable cash source.Personal loans have evolved to become the most preferred financial tool in the past decades. Thanks to technological advancement, market competitions and the advent of loan apps, the borrowing-lending landscape in India has witnessed a tectonic change. The financial market has shifted from being a profit-centric market to customer-centric providers.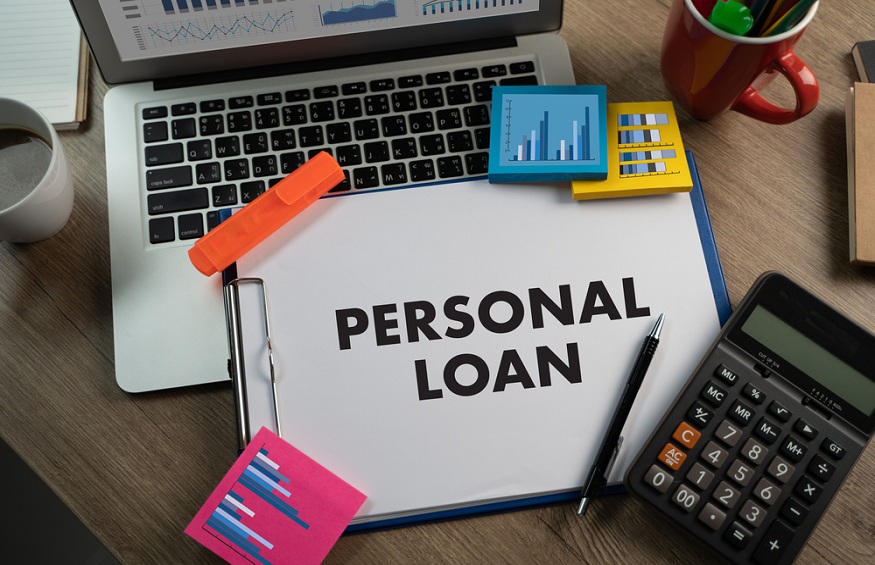 Today, borrowers hold the key to the modern economy. The easy availability of these loans have not only provided people with the much needed financial cushion, but it has also multiplied their purchasing power. Today, the middle class people can easily afford to buy a high-end watch or mobile or laptop or book a holiday in foreign destination, because of these easy personal loans.Thus, it won't be wrong to say that a personal loan is a driving factor of economic growth in the country.
Today, you can simply download a personal loan appin your mobile and apply for the loan ina few simple clicks. But before you apply for the loan, check out these expert tips that will help you obtain a personal loan in India at the most favourable terms.
5 Tips to Get a Personal Loan in India
Personal loans come in handy for addressing various planned and unplanned expenses. These loans comes with unrestricted end use, easy documentation, simple processes and zero collateral. But because these loans are unsecured in nature, lenders require you to meet a few eligibility requirements.You must check these eligibility requirements and make sure you meet them before applying for the personal loan.
Check out these five methods to improve your chances of acquiring a personal loan –
1. Maintain a high credit score
If you don't already know, your credit score is the most crucial parameter that lender checks before approving your loan. It is a three digit number assigned by a registered credit bureau, that reflects your creditworthiness. Lenders consider this credit score to assess your capacity to repay a loan.
In case, your credit card has suffered due to a past mistake, then there are ways to improve your credit score. Avoid exceeding your credit limit by more than 30%. Repay your ongoing debt or consolidate your debts if you have multiple ongoing loans.Having a good credit score will make it easier for you to avail the loan at a lower interest rate and get other favorable terms.
2. Select a loan with the most affordable interest rates
The interest rates for personal loans are often higher and might range from 11% to 20%. Therefore, even a slight decrease in interest rates can significantly impact the total cost of your loan. Also, note that your interest rate would increase if you increase your loan amount or loan tenure.
Though choosing a long loan tenure can bring down your monthly payments, you will end up paying more on the loan overall. That's why you should aim to keep your loan tenure small and your EMI as affordable as possible. Your ideal spending towards the loan EMI should range between 35% and 43% of your income.
3. Assess your requirement for a loan
Although availing a loan is not necessarily bad, it is a long-term financial commitment. You must consider all the aspects before applying for a personal loan. Ask the important questions like – why you need the loan, what's the interest rate you are going to pay, how can you afford the loan, what is your repayment plan, is the loan really feasible for you?
Taking a loan to invest in financial schemes in the hope of making money is a risky affair. So, is betting on a start-up. Such borrowing and reinvestment strategies are always susceptible to various risks. Whether your investments bear profit or not, you will have to repay the loan with interest.So, exercise caution when taking out loans for high-risk ventures.
4. Ensure that you only borrow money from reputable financial institutions.
Today, there are multiple lenders who offer personal loans at attractive interest rates. But it is important for you to go through different lenders and find the one who offers you the best terms on the loan. You can go with a traditional lender, or choose a personalloan app to apply for a loan.
Loan requests are verified and processed far more quickly by digital lenders. The disbursements are also usually quicker. In contrast, to set schedule payments, the bullet repayment function allows consumers to choose their repayment plan based on their income.Other options offered by personal loan app include the opportunity to take up a loan with a shorter term.
5. Consider loan insurance
A very critical aspect about a loan that everyone must know about is loan insurance. Getting your loan insured is critical to ensuring that your family is not left with loan liabilities in the case of your death. Payments for loan insurance operate exactly like other insurance premiums; they may be made monthly or all at once.
Certain loan insurances also offers you cover against your EMI in case of unforeseen events like job loss, accidents etc. Thus, a loan insurance enables you to maintain the highest possible credit scores, even when you cannot afford to pay your EMI.
Conclusion
A personal loan app is one of the most helpful debt tool that you can have on your phone. It enables you to avail a pool of cash as and when you need to fulfil all your financial obligations. This not only increases your purchase power but also protects your assets and investments in case of a financial crunch.
However, before you tap into the loan app, make sure to gather indepth informationabout the lender and the loan process. Having proper financial knowledge will help you leverage these debt tools in the best possible way.