Start your business success story with RAKEZ by availing of their unmatched company formation services. RAKEZ understands that launching a business requires attention to detail and they are here to make it easy for you.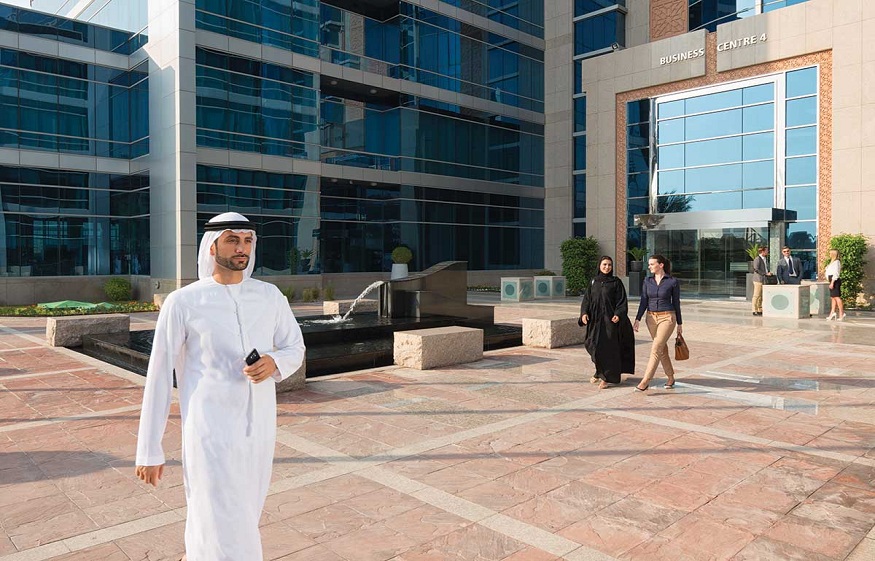 They assist with all the paperwork and make sure your business is established as quickly as possible. Company formation in RAKEZ services is comprehensive and offers an easy solution to setting up a successful business.
From advice on the required permits to connecting you with the right partners, RAKEZ ensures that when you set up shop, you are set up for success.
How to Utilize RAKEZ for Company Formation
A. Set up Your Virtual Office
RAKEZ offers businesses the flexibility of setting up a virtual office anywhere. Through Virtual Office service, businesses can get access to a registered address for their company, registered by a local government authority, without needing to physically move resources to that location.
TASC Corporate Services provides customers with the support of knowledgeable professionals to swiftly and conveniently get a virtual office up and running with adherence to applicable laws and regulations.
They keep current with all the laws and regulations relevant to the area's trade and commerce, affording businesses the ability to start quickly and operate from any location.
B. Choice of Company Registration Authorities
RAKEZ provides businesses the ability to choose from a selection of company registration authorities to help them set up a registered office.
Depending on the type of business and scope of operation planned, businesses can choose from a variety of options provided by TASC Corporate Services.
From setting up a presence on the mainland to working with free zones, RAKEZ provides businesses the opportunity to choose from a range of corporate services including formation, registration, licensing, and more.
When setting up a business through TASC Corporate Services, customers have access to the latest online procedures, instant company formation, and comprehensive assistance throughout the process.
C. Legal and Regulatory Guidance for Filing and Registering
TASC Corporate Services provides legal and regulative guidance for filing and registering company information. Their experienced team of lawyers understands the need and provides customers with the right advice and help in making the correct registration process for businesses.
The members of our team have stepped through each step of registering and submitting requisite legal documents with precision and in agreement with the regulations. They assist customers to ensure their paperwork and records are correctly finalized and delivered punctually.
D. Online Payment Facilities
The online payment facility provided by RAKEZ allows for fast and secure transaction processing. Companies can make use of the secure online payment gateway to make payments for their company formation services, license renewals, or other corporate-related services.
Payments can be conveniently processed through major debit and credit cards as well as bank accounts. Additionally, the e-commerce system used by RAKEZ ensures customer information is safeguarded and any sensitive transactional data remains fully secure.
E. Regulatory Requirements for Business Registration
TASC Corporate Services provides guidance and support on the regulatory requirements for business registration. Their experienced team understands the importance of meeting and sustaining the requisite regulations for businesses.
Keeping this in mind, they have developed solutions that help customers to meet all the regulatory requirements for business registration. This includes guidance on the initial documents to be completed to register the company, pay the fees, and register with the relevant authorities.
Additionally, their team can help customers to stay updated with the latest regulations for business registration and the relevant documents that need to be filled in.
F. Post Business Registration Assistance
It is also important to properly discharge all registration and taxation responsibilities once your company is incorporated. With RAKEZ post-business registration assistance, keeping up to date with the responsibilities that come with incorporation can be facilitated.
RAKEZ post-business registration assistance includes general awareness of the various services RAKEZ offers, along with a detailed but straightforward guide and assistance on how to file annual returns and taxes promptly.
G. File Your Annual Statement
Filing your annual statement with the necessary government body is an important part of being legally responsible for your company. With RAKEZ, you can get help with filing that annual statement promptly.
The RAKEZ squad is available to aid you in examining and revising any essential paperwork, including monitoring that the details on corporate files are identical to the ones that were presented when signing up.
It is essential to repeat the process regularly to stop possible legal problems from coming up down the line.
H. Take Advantage of Flexibility
RAKEZ also makes owning a company more flexible. For example, you have the possibility of changing the registered information of the company for any particular reason, such as updating your address or contact details.
With RAKEZ you can also choose to convert a public company to a private one and vice versa. Furthermore, once you have RAKEZ as your go-to company formation expert, the process of company formation in other regions can be made easier and straightforward.
This way, you can expand your business to various locations in the region.
I. Get Advice on Tax and Compliance
Tax filing and compliance regulations can be daunting and time-consuming particularly if it is the first time dealing with it. RAKEZ can help here as well by providing expert guidance on how to properly implement and adhere to corporate tax practices.
The certified professionals at RAKEZ are well-trained in local and international tax and compliance procedures and can ensure that you meet any financial obligation on time.
The staff will also ensure that you do not face any unnecessary issues owing to any compliance mistake on your part.
Conclusion 
TASC Corporate Services is the go-to resource for company formation services in RAKEZ. Setting up a business involves intricate legal, financial, and regulatory requirements- let us help you get started with ease and clarity!
We provide personalized business setup solutions tailored to your business objectives. Our years of experience in the field and commitment to quality have allowed us to help entrepreneurs and business owners efficiently decrease RAKEZ business setup cost.
Reach out to us today, and let us handle the paperwork and bureaucracy – so you can focus on what matters most: achieving your business objectives and growing your venture.