Today, opening a demat account is almost always free of charge from all stock brokers. Most brokers charge costs when transferring investments, cash or when deleting an account. Some brokers charge an initial fee, particularly for the demat account. For example, you can be charged by the broker or DP to open, maintain, and carry out any trades on your demat account. If you open a demat account online, a broker may ask you more when you execute trades using the trading account linked to that demat account. A stockbroker will assist you in opening both the Demat and trading accounts whenever you are ready to begin trading. You may opt to open a trading account for more speculative or short-term while keeping your current broker for longer-term investments. The question is, how do you pick the best trading app to use to open demat account and trade?
Importance of a Demat Account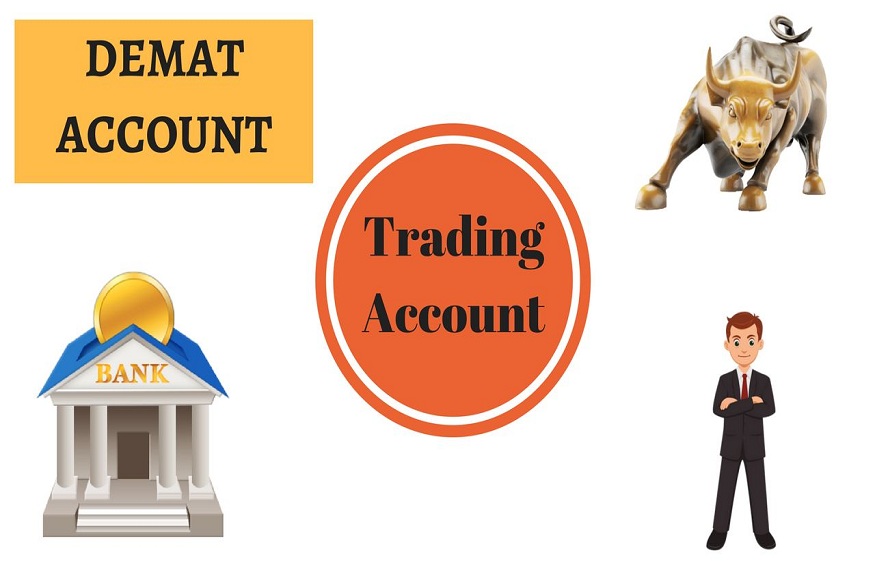 The actual credits to shares are shown on a demat account. Through a trading account, one can invest in stocks, IPOs, mutual funds, or even digital gold, and the shares are held in a demat account. Once you open demat account, you can start buying, selling, and holding shares. File applications for IPOs of companies, get company benefits such as dividends into your demat account, hold mutual funds and bonds, including government securities, and treat it as your identity on the stock market. As per SEBI (Securities and Exchange Board of India), every person who plans to invest by buying or selling shares, whether through electronic means or physical share certificates via a share exchange, is required to open a demat account. The choice of Demat accounts is based on a number of factors, such as the products and services offered by brokers, brokerage charges, trading platforms, tools, and customer service. 
Types of Brokers
A full-service broker and a discount broker are two different sorts of brokers.
A full-service broker will not only carry out your orders but will also provide you with advice on which stocks to purchase or sell. Plus, full-service brokers have access to partner NBFCs or their own non-banking finance institutions to finance your trades. Therefore, the brokerage will be more expensive than what a bargain broker would charge. 

Low brokerage is a discount broker's key selling point. In fact, the rates are set up so that they get cheaper as you trade more. For people who trade frequently, this works quite well.
However, a discount broker does not offer their clients stock research. Moreover, you cannot place orders over the phone with a bargain broker. The client must execute the trades themselves using the broker's desktop or mobile applications.
 Factors to count on while choosing a broker
There are a few different ways for people to get engaged in stock trading. They have the option of using a stock broker or managing their own account. The finest course of action is typically to use a broker. A broker can offer advice and knowledge that the average person lacks. Selecting a stock broker is not something that should be done carelessly. There are numerous aspects to consider, and making the wrong choice can be expensive. There are a certain aspects you should check on before deciding which stock broker to choose. 
These consist of the fees they demand. The broker's fees are one of the factors. Others take a percentage of the trade's value, while some brokers charge a flat fee. 

The quality of the broker's client service should also be taken into account, as their experience and the variety of services they provide to the customers. 

Verify the broker's registration with the Securities and Exchange Board of India as well.

There are many brokers available on the market.
Choosing the right broker may give spark to your Trading Career
.
The platforms that brokers provide allow investors and traders to conduct transactions. Brokers typically provide trading tools, including installable software, web-based trading platforms, and mobile applications. These tools aid in decision-making and offer analytical features. Visit the brokers' websites to learn more about the features of the trading platforms and tools they provide. The best trading apps in India typically include the best features. However, it would help if you always double-checked before making your final decision. You can assist yourself in making such decisions by giving yourself options, side-by-side comparisons, technical facts, reviews, and other information. To find the ideal place to start your investment journey, compare all the brokers.